Whether you're accepting of your divorce or would do anything possible to prevent it, one thing is certain: You need an experienced divorce attorney who can help you navigate this difficult time.
A divorce attorney in Parker, CO, can let you know what to expect with child support, custody arrangements, division of assets, and all other aspects of your divorce.No matter your situation, we're here to help. Call us at (303) 695-0200 or contact us online to schedule a consultation today.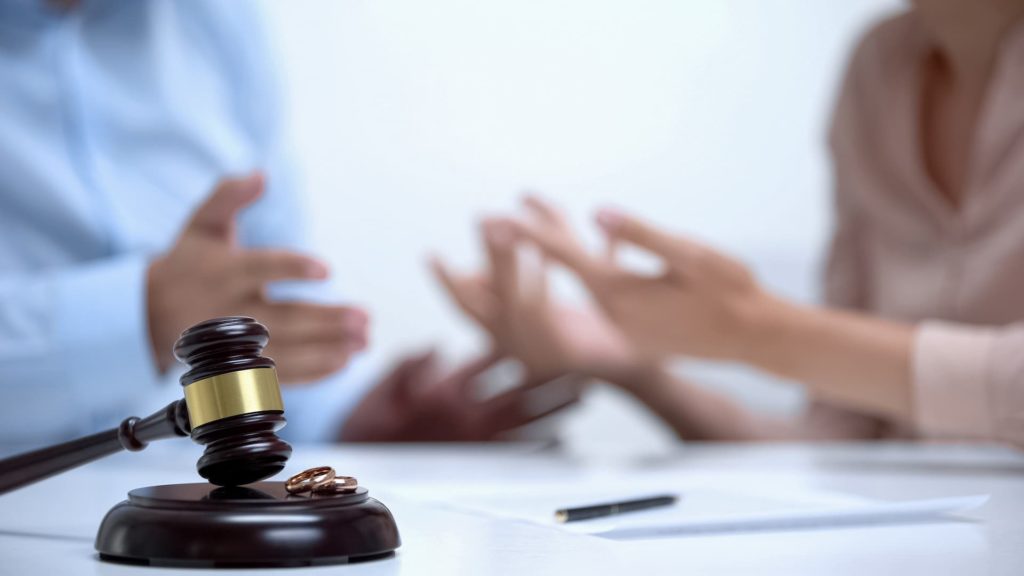 How Does Divorce Work in Colorado?
You don't need to prove fault in a Colorado divorce. You can divorce your spouse and only need assert that the marriage is "irretrievably broken."
You may wonder if it matters that your spouse cheated on you. Despite the pain they've caused you, adultery has no bearing on divorce decisions in Colorado because it is no fault divorce in Colorado.
While it's possible to represent yourself in a divorce case, we don't recommend it.
Even if your divorce starts off fairly amicable, it can escalate into a vicious battle over contentious, emotional issues. Spouses fight over who keeps the house and how to handle child support every day in Colorado courts. In addition, there are important tax implications to consider and details in regard to child related matters that people often overlook.
If you've decided that your marriage is over, don't risk going into divorce court alone. Reach out to a divorce attorney in Parker, CO, at Shapiro Family Law for help.
How Shapiro Family Law Represents You in a Colorado Divorce
At Shapiro Family Law, we know that no two divorce cases are alike. As your divorce attorney in Parker, CO, we can help you by:
Explaining and handling Colorado divorce papers
Negotiating with your spouse's divorce lawyer
Fighting for an outcome that's fair to you
High Net-Worth Divorce Representation in Parker
Divorce cases can proceed fairly smoothly if you or your spouse don't own many assets together. However, your divorce can become more complex if you own high-value assets.
The court will divide assets in a fair and equitable manner, but equitable doesn't always mean 50%/50%.
Untangling high net-worth divorce cases requires the guidance of a divorce attorney in Parker, CO. We have years of experience representing high-income clients in the Parker area, so contact us to discuss your situation.
Child Custody and Child Support
If you have children, you and your spouse will determine:
How many days will the child spend with each parent during the year?
Who has decision-making power?
When you and your spouse disagree on matters such as healthcare and education, you need to know who has the final say or how to resolve conflicts. The court decides custody (called parental responsibility in Colorado) and decision-making based on:
The child's relationship with both parents and any siblings
The child's adjustment to their home, school, and community
The relationship between you and your spouse
The child's physical and mental health
The child's preferences, if old enough
When it comes to child support, the court looks at combined gross income and the number of overnights each parent has.
Spousal Support
Colorado courts don't automatically award alimony (also called spousal maintenance). For the court to award alimony, the Court will examine, the length of marriage, the earnings or earning capacities of each spouse, the assets awarded to each and the standard of living established during the marriage.
The court may give you alimony if you stayed home to raise children during the marriage.
Mediation vs. Divorce Trial
In a trial, divorce proceedings be expensive and drag on for months.
Mediation is an alternative solution that allows you and your spouse to keep your divorce out of court. During the divorce process, you and your spouse work together with the help of a third-party mediator. You'll still have to make tough decisions about custody and property division, but it's usually cheaper and easier than a trial.
Be aware that the mediator isn't allowed to give you legal advice because they don't represent you. If you want legal help, you're free to bring your own divorce lawyer in Parker, CO, to the table.
Learn How You Can Benefit with an Experienced Divorce Attorney in Your Corner
When you're looking for a divorce attorney to represent you, you want a law firm that's experienced, professional, and sensitive to your needs during this difficult time. Our team has more than 40 years of experience with contested and uncontested divorces in the Parker area.
To schedule a consultation with a divorce attorney in Parker, CO, call Shapiro Family Law at (303) 695-0200 today.