Before issuing a child support order, the judge presiding over your case will make sure that you and the other parent have your child's current and future medical needs covered.
Your child's medical costs are just one of many issues to consider when determining child support payments. If you have questions about your obligations for your child's medical expenses, contact Shapiro Family Law.
We can help you through the child support process and other family law issues. Call us today at 303-695-0200 for a consultation.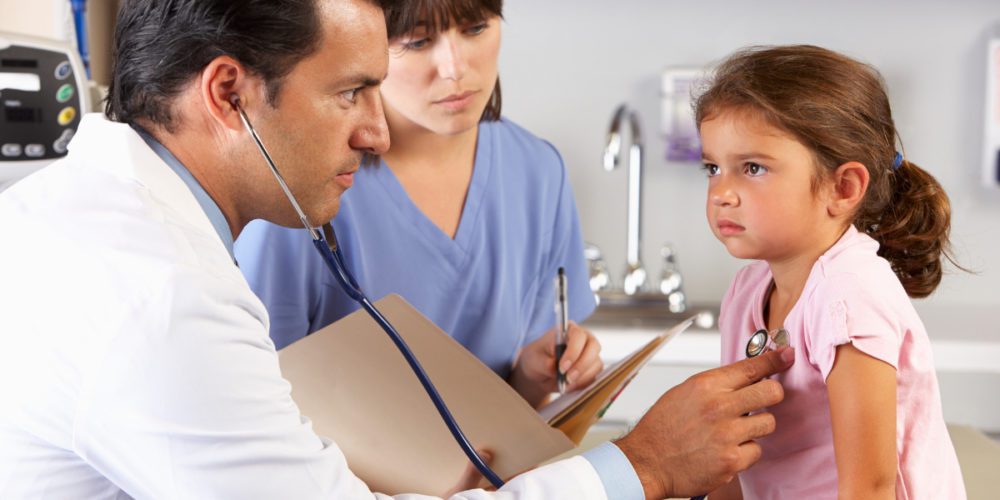 Medical Costs Are Included in Basic Child Support Obligations
Parents are expected to provide for their child's food, housing, and clothing needs. Included in these basic needs are costs for your child's routine visit to the doctor and the dentist.
You and the other parent can decide whose health insurance plan and dental plan will cover these expenses. 
Colorado courts ensure that parents provide for their child's current and future medical needs. So, a judge can order one or both parents to:
Have the child covered through a parent's medical or dental insurance policy.
Purchase medical insurance or medical and dental insurance for the child.
Require parents to share co pays and uninsured expenses, including medical, dental and therapy,
Provide for the child's current and future medical needs through some other manner.
Your family law attorney can help you decide which health care plan will work best for your child.
From "Ordinary" to "Extraordinary" Expenses
There is a statutory provision that requires the parent who receives child support to pay the first $250 per child per year in uncovered medical expenses.
Parents must address what happens when the ordinary medical or dental costs exceed $250 per child per year.
Out-of-pocket costs that exceed $250 per child per year are called "extraordinary" medical expenses. These expenses, such as deductibles and co-payments, are not covered by a health or dental insurance plan.
According to Colorado's Child Support law, extraordinary medical expenses can include reasonable costs for:
Orthodontia
Surgeries
Asthma treatments
Physical therapy
Vision care, including eyeglasses and contacts
Any uninsured chronic health problem
It is up to the court whether or not to consider professional counseling or psychiatric therapy for diagnosed mental disorders as extraordinary medical expenses.
Deciding How to Handle Your Child's Extraordinary Medical Expenses
You cannot predict your child's medical needs.
So, when it comes to paying out-of-pocket medical expenses for your child's health care, the Court will require the parties to share these expenses in proportion to income. 
Parents can decide to handle future extraordinary medical expenses in several ways, such as:
Adding Uninsured Medical Costs to Basic Child Support
Parents can agree to divide out-of-pocket costs, pay in proportion to their adjusted gross incomes, and include this method in their basic child support obligation.
In this way, the court can enforce this plan should a parent, at a later date, refuse to pay for uninsured medical costs. The only reason to include this provision is if the expenses are uniform and regularly occurring.
Pay as You Go
Rather than include uninsured costs in basic child support payments, parents can divide medical bills each time costs are incurred for their child.
Before reaching any final agreements over child support with the other parent, we recommend that you seek advice from a family lawyer.
At Shapiro Family Law, we know about the issues that arise in child support cases. If you have questions about your parental obligations for paying your child's medical and dental expenses, call 303-695-0200.
Child Support Covers Other Extraordinary Expenses
Keep in mind that your ordinary and extraordinary medical and dental expenses cover each of your children. So, the more children you have, the more co-payments, deductibles, and other out-of-pocket costs you can expect to pay.
Besides your child's or children's medical expenses, child support may also cover such out-of-pocket costs as:
School uniforms
Extracurricular activities, such as music lessons
Athletic activities
Transportation costs from one parent to the other
To learn more about the different type of expenses included in child support, call Shapiro Family Law: 303-695-0200.
Talk to a Denver Child Support Lawyer Today
If you are going through a divorce or need help calculating your child support, call Shapiro Family Law.
We can help you with all your family law issues. Call us at 303-695-0200 for a consultation.