If you are worried that a soon-to-be-former spouse will retaliate against you by canceling your health insurance during the divorce, Colorado law has you covered.
Colorado Revised Statutes 14-10-107 (4)(b)(I)(D) forbids the cancellation of health insurance that provides coverage for spouses and dependent children.
Additionally, spouses cannot allow the insurance to lapse by not paying the premiums.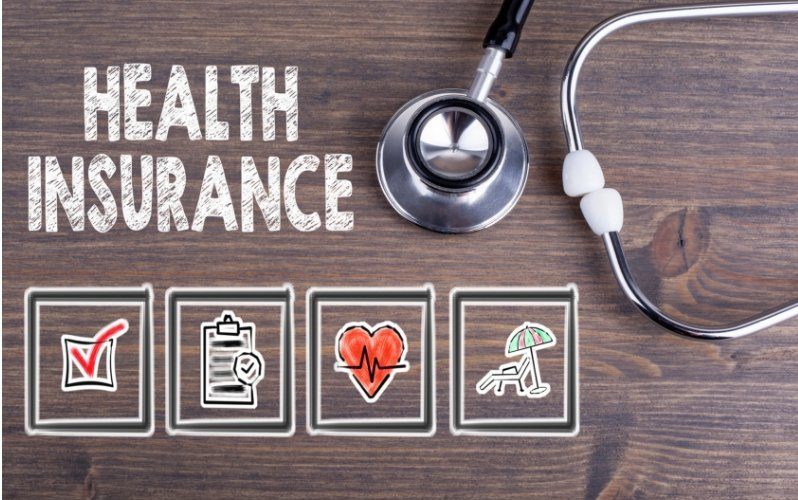 The only way spouses can modify or cancel health insurance coverage during a divorce is if both parties are given at least 14 days of advance notice and both agree to the change in writing.
Otherwise, the modifications or cancelation requests violate Colorado law. These protections apply to homeowner's, renter's, life and automobile insurance, as well.
While the law protects a spouse from losing their insurance coverage during divorce proceedings, the question of obtaining and maintaining health insurance afterward is one that you will want answered before you finalize your divorce.
You Have Options For Getting Health Insurance
Get Health Insurance Through Your Employer
If you are working and your employer offers health insurance, you may qualify for your own coverage.
Talk with your manager or human resources department about whether you are eligible for insurance and how much will be deducted from your paycheck each month to pay for it.
If you have children, they remain eligible for the same insurance policies before and after the divorce.
You and your spouse must decide which of the available insurance plans are best for the kids and make any necessary arrangements to provide them with coverage.
You May Qualify for COBRA Coverage
If your spouse's employer-provided health insurance covers you and your dependent children, your coverage may continue for a limited time after the divorce.
The Consolidated Omnibus Budget Reconciliation Act, better known as COBRA, allows employees and their families to continue receiving health insurance after they leave their jobs.
COBRA applies to private-sector employers and to state or local governments with 20 or more employees. Employers with fewer than 20 employees may have a "mini-COBRA" insurance plan, instead.
COBRA allows a spouse and dependent children to continue receiving health insurance coverage for up to 18-36 months. However, you or your spouse may have to pay an additional fee for the continual coverage.
If you and your spouse decide to stay on the same health plan, your spouse must notify his or her employer within a certain period of time.
Health Insurance Marketplace
If you do not work or your employer does not offer health insurance, you may find a plan in the health insurance marketplace. Health insurers offer a wide range of plans in state and federal marketplaces.
The Patient Protection and Affordable Care Act, more commonly known as the Affordable Care Act (ACA), expanded health care to people who may not have been able to afford health insurance on their own.
Additionally, the ACA forbids health insurers to refuse coverage to people who have pre-existing conditions.
You do not have to wait for the annual open enrollment period to sign up for insurance. Anyone who has a qualifying "life event" in the past 60 days can purchase marketplace insurance.
A divorce or legal separation qualifies as a "life event."
If you miss the 60-day deadline, you may have to wait until November, when the next open enrollment period begins, to purchase coverage.
Private Health Insurance Plans
Health insurance companies offer private health insurance plans outside of the government marketplace. These term medical plans are available for up to one year and include short-term plans of three months or six months.
You may be able to sign up immediately if you have a life event like a divorce. Before signing up, you may want to compare private health insurance plans to those offered in the government marketplace to see what works best for you.
You also want to make sure that you will not face any financial penalties for not having ACA-approved insurance.
Do Not Minimize the Health Insurance Issue During Your Divorce
When you go through a divorce, you have many decisions to make about your property, finances, children, and other issues. Keep in mind that health insurance coverage is an important topic for discussion, too.
If you have questions about health insurance, make sure you discuss your concerns with your divorce lawyer.
If you and your spouse cannot iron out the details over health insurance coverage, your attorney may be able to help you resolve this issue.
Shapiro Family Law Can Help You With Your Divorce
The divorce lawyers at Shapiro Family Law can help you navigate the many issues associated with divorce.
We handle all aspects of a divorce, from negotiating property division and settlements with your former spouse to working with professionals for real estate appraisals and business valuations.
If you want a law firm who will walk with you through a difficult time, contact Shapiro Family Law. Call us today at 303-695-0200 for a free consultation, and to learn more about how a divorce and family law attorney can help.