Deciding to divorce may be the right choice for your family, but that doesn't make dealing with the aftermath any easier. If you're feeling overwhelmed by the divorce process, you could benefit from the guidance of a Littleton divorce attorney.
As Littleton's trusted divorce law firm, Shapiro Family Law has decades of experience helping couples separate and move on with their lives.Call us at (303) 695-0200 or contact us online to speak with a lawyer about your case.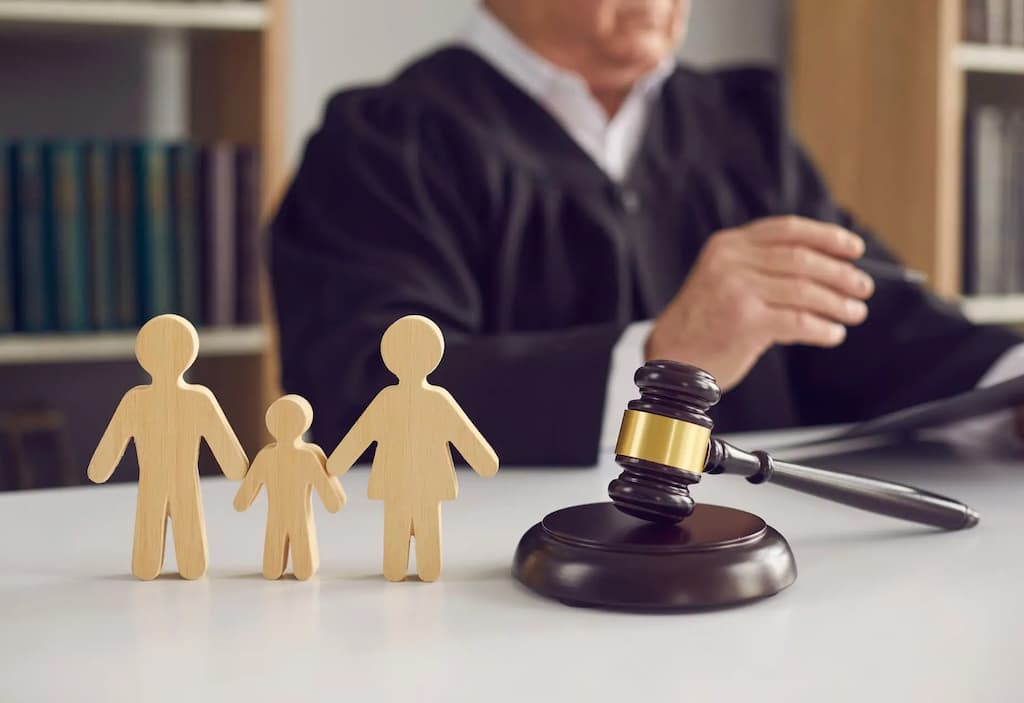 You Don't Need to Prove Fault in Your Colorado Divorce
Colorado follows pure "no-fault" rules in a divorce. But what does that mean? Essentially, you don't need to prove that your spouse wronged you to file for divorce. You're free to file for any reason, even if you simply can't live with your spouse anymore.
What if your spouse cheated or lost thousands at the casino? It doesn't matter to the Court. However, sometimes the Court will take into account "marital waste."
Our Littleton Divorce Services
As Littleton's trusted divorce lawyer, we can handle all aspects of your Colorado divorce process.
Division of Assets
Dividing marital assets often turns into a nasty and cutthroat battle. You may wonder who will keep your house or who's responsible for debt accrued during the marriage.
Colorado follows equitable distribution rules in divorce proceedings. That means the court divides property and debts in a way that's fair and equitable. But equitable doesn't necessarily mean equal. You may end up with more or fewer assets depending on what the court decides.
Regardless of your situation, Shapiro Family Law will fight to reach an agreement that's fair to you.
Child Support
Which spouse will pay child support? How much will they have to pay? In Colorado, child support is calculated based on gross income and the number of overnights each parent has. If you have 92 or more overnights, child support obligations begin to decrease.
One of our divorce attorneys can tell you more about how child support works in Colorado.
Parental Responsibility
If you and your spouse have children under 18, you'll need to sort out a custody arrangement before the court can finalize your divorce. Colorado calls custody "parental responsibility." This relates only to making major decisions for the children, and not "parenting time".
Dealing with child custody can bring out the worst in your soon-to-be ex. That's why it's one of the main reasons our clients come to us for help.
If your divorce involves children, having an experienced divorce attorney on your side can help the process go smoothly. As Littleton's trusted divorce law professionals, Shapiro Law will work toward a beneficial custody arrangement between your and your spouse.
Legal Separation
Legal separation isn't the same thing as divorce. It's similar, but you're still married to your spouse. You might choose this option if you hope for reconciliation or if you both agree to stay married for medical insurance or tax benefits.
If you're considering separation, reach out to our divorce attorneys for legal advice.
Post-Decree
Regardless of your divorce agreement, it's possible to amend it if something changes. For example, you might want to modify custody if the number of overnights change or if income changes.
If your spouse isn't following the child custody or support agreement, call Shapiro Family Law for help.
Appeals
If you don't agree with the judge's decision in your Colorado divorce, you may be able to seek an appeal. Before you rush to the courthouse, keep in mind that you'll need legal grounds to do so. You can't appeal a judge's decision because you don't like it.
Legal grounds could include mistakes the court made.
Is Mediation an Option for Your Littleton Divorce?
Not all Colorado divorces need to go to trial, and many of them don't. If you'd rather avoid an expensive trial and think you and your spouse can reach a fair compromise, mediation can be a smart choice. Mediation is required by the Courts.
In mediation, a neutral third party works with you and your spouse to reach an agreement. Mediators can't offer legal advice, so our divorce attorneys can represent you throughout the process.
Why Choose Shapiro Family Law for Your Colorado Divorce?
In any divorce, you want an experienced, compassionate lawyer by your side. With the Shapiro Law Firm, you'll rest easy knowing we have over 40 years of experience in family law.
We'll tackle any divorce case, no matter how complicated. We also handle high-asset divorce cases and fight to split property fairly.
You'll never have to worry about deciphering a bunch of legalese. We tell you the facts in plain English and keep you informed each step of the way.
Unlike other firms, we offer a transparent fee structure and will never hit you with unexpected charges.
Contact a Littleton Attorney for Help With Your Divorce in Colorado
Even uncontested divorces can benefit from the advice of a knowledgeable divorce lawyer. To learn more about Littleton's trusted divorce lawyer services, call Shapiro Family Law at (303) 695-0200 today.