My divorce has been one of the most bewildering periods I've ever been through. I've been struggling with medical issues, and I've been completely unable to get life "into focus". I may not for some time.

It was a random Google search that put me in contact with Shapiro Family Law, but I am so grateful. Clearly, the team is experienced with people in a divorce, and the chaos it creates in life.

They know when to be patient, how to strategize with difficult actors, when to stand firm, when to compromise, and they know how to use the law effectively to protect your interests and your life as best as is possible. And they represent you with genuine care and regards for your emotional and psychological health. Some of the only real reassurances throughout all of this have been statements from Laura and Haley and team – "grateful" is an understatement.

I would rather that nobody ever need to go through this.

But if you do you can rest assured that this law practice will fight loyally and brilliantly for you.

I have nothing but great things to say about Laura and the rest of the firm. Laura is no-nonsense, and Caroline is amazing. I had a high-conflict situation, and Shapiro Family Law knew exactly how to manage it. You can trust the attorneys and staff. I've had other family law representation in the past, and I can honestly say that Laura's experience and acumen is second to none. Just knowing the firm is working with me truly helps me to relax. Five Stars!!

Laura was referred by a family member as a top attorney to represent me in my divorce. I was immediately very comfortable with her and everyone else in her office. The relationship was very important in my case as it was a difficult divorce situation with my ex spouse and her attorney taking an aggressive stance. Laura's strength is her calm yet strong approach, in addition to her wealth of experience and network of professionals that can be employed to help best ensure a successful outcome. HIGHLY RECOMMENDED.

Laura and her team really know their craft. They are quick, friendly and professional. It was a pleasure to have them represent me. Caroline was phenomenal with communication throughout the process, and worked directly with me when any questions popped up. I would highly recommend them to anyone needing a family law office.
Laura Shapiro and her staff were great to work with. They strike the right balance between aggressive and realistic. Laura is knowledgeable, confident, and unflappable. The paralegal, Caroline, was extremely helpful and accurate in everything she did. That was a great relief after working with other law offices who did not have that asset. We are grateful for the work they did to change our lives for the better.

Laura and Caroline made navigating the legal process in getting my complicated divorce completed extremely smooth. Their caring manner, attention to detail and timely handling of all aspects of the many transactions enabled me to experience a sense of peace in what was a stressful time. I am so thankful I made the decision to let these amazing professionals handle my case.

Laura and her team are consummate professionals. I had a unique situation, as most of us do, and they took it head on and really put my son first in my divorce. I am very happy with the fair outcome and continue to use Laura with all of my large disagreements with my son's mother. Thank you Laura, et al

Everyone at Shapiro Law was friendly and courteous. If it wasn't for them I don't know where my case would stand today. They took the utmost priority in helping my family and I not only feel better about our situation but taking the corrective actions to ensure our case would be positively resolved. I truly mean it, if 10 stars were an option that's where my review should stand. Daniel was incredibly diligent in my case. He helped my family and I feel better about our case and where we initially stood, but also fierce and persistent in court when the time called. Anyone in need of legal advice should consider Daniel and Shapiro Law as their first choice of counsel.

Laura handled my divorce 16 years ago. Along with legal excellence, I received superb advice and recommendations for other necessary partners such as child advocates, counselors, and others. Laura was attentive, kind, and set me up solidly for future personal and financial success. I will always be grateful for Laura's efforts on my behalf.

Words cannot express my gratitude for The Shapiro Family Law practice, especially Jordan and Alyssa for helping me close this messy divorce. I cannot be more grateful that you agreed to handle this case and did so with a superior level of professionalism, integrity and kindness despite the lack of those traits on the other side. I've been impressed from the beginning to the end with your right balance of skills that make you a fabulous legal team – negotiation, candor, understanding, availability and obviously strong legal understanding. I am confident that I got the best settlement of this issue because of you and the Shapiro Family Law team.
Thank you! Thank you! Thank you!
Jessica

Laura Shapiro and her team are the best! I unfortunately wasted time and money with many other attorneys before finding Shapiro Family Law. Along with the needed knowledge and legal understanding Mrs. Shapiro and her team showed compassion, caring, and were truly engaged in my case far beyond what I experienced with other more expensive firms. Don't make the same mistakes I made, go to Shapiro first!

Over the years although I retained more than a few attorneys Laura Shapiro & her team I found to be the most detailed, thorough and attentive to my needs. Whenever I had additional motions; Laura normally followed up & submitted through the courts usually the same day. I highly recommend,

I am a colleague of Laura Shapiro. I have worked with her over many years on a number of matters. I have found her to be thoroughly prepared, fully versed in the law, and an excellent attorney who thinks quickly in front of a judge or magistrate and who advocates clearly and effectively for her clients. I would not hesitate to refer to her.

The Shapiro Law Firm achieved some amazing results for my son and me in a triply-complicated parenting time, decision-making, and child support case. The collaborative environment of the firm's members was instrumental in achieving those results. Laura and Paralegal Kristi Jensen worked together to inform me on options for settlement pre-trial and kept me advised on how to save money through the process. Kristi proposed some outstandingly creative settlement terms beyond the legalities of the case. When all serious avenues of negotiation failed, Laura took the case confidently to court. Laura's litigation skills focused precisely around the points of law, and her reputation with the court allowed me to leave the courtroom with all of the changes I had asked for, including an 80% reduction of my child support. A three stage appeal followed, and that's when the writing and research skills of associate James Cordes entered the scene. His briefs emphasized the important points of law while saving me a great deal of money. In the end, and without expensive follow-up appearances, the judge issued a second and more detailed set of findings which gave me even more than I had originally asked for. That changed the tone of my case and created a new future for my family. James also continues to help from time to time as required, and he is a very pragmatic and practical attorney.

Laura and her team is top notch. They are very easy to work with, returned calls promptly, and did an outstanding job – I highly recommend Shapiro Family Law!

Laura Shapiro is the best attorney around she helped with my divorce she represented me so well I recommend her to all my friends.

Shapiro Family Law was extremely professional, attentive, and knowledgeable. I would definitely seek their services again if needed.

I got great service by Caroline she was very helpful and professional and honest. she referred me to a great lawyer.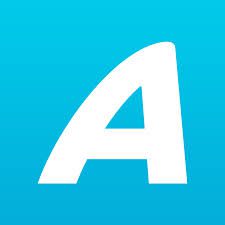 Laura Took My Case When No One Else Would
Laura was asked to represent me at the end of my child support obligation because my ex decided I should continue to pay for children that were no longer living at home. Had not seen any of my children in over eight years and now I was facing jail time for underpaying one child support payment. My case was a mess; parental alienation, a horrible custody battle, and unfair treatment from the court. Laura was able to change the court's opinion (no jail time), bring to light the parental alienation issue (this helped start the communication process between me and my children) and brought finality to the never ending harassment from my ex-wife. Truly grateful for the help, she took the case when no one else would.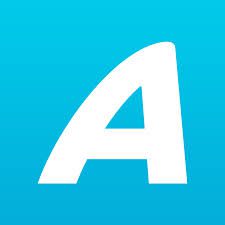 GREAT CHOICE!
Laura and her team are consummate professionals. I had a unique situation, as most of us do, and they took it head on and really put my son first in my divorce. I am very happy with the fair outcome and continue to use Laura with all of my large disagreements with my son's mother. Thank you Laura, et al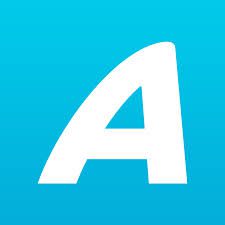 Responsive and knowledgeable
Laura and her team did a great job for me. I thought my divorce would be fairly easy but as it went on and unexpected difficulties arose, I was glad I had Laura to help me navigate the legal process. Caroline, her paralegal, helped me every step of the way and made it easy. Working with Caroline was like working with a friend. Every time I had a question I would have a response within the hour and often in 5 to 10 minutes. I felt Laura really knew her stuff and I was confident the outcome I received was the best I could have gotten. By the end I felt that although divorce was the most difficult thing I'd ever experienced, Laura and her team made it as easy and as painless as possible. Hiring them was the best decision I could have made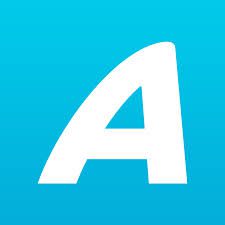 Amazing lawyer and team
Laura is an expert in her field of law. She will give you unwavering support. Her staff is also very knowledgeable and caring. My ex-husband pulled all the stops, and I mean ALL. Every penny he could try to argue he did. He was also emotionally abusive – Laura (and her team) fought for me and gave me the support I needed to continue fighting during this lengthy divorce (>1 year) with children involved. Equally important, she will tell you if the law does not support your position or desires. I could go on and on. In short, with Laura, you will be hiring an expert, caring, knowledgeable lawyer. She is also ALWAYS prompt and timely in responding to you which is definitely not the case of some other lawyers. To Laura, you are a person, not just another divorce case, and it shows in the results. THANK YOU!!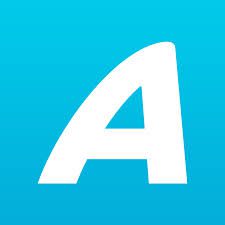 When you really, really need someone to help you
I can't imagine what my life would be like without Laura Shapiro's help. Like many of us I ended up in a relationship that went sideways. When your friends talk about horrible divorce stories… I'm one of those. It is an understatement to say that I owe my current HAPPY life and state of mind to Laura Shapiro. Laura is smart, experienced, tenacious and above all compassionate. I would not have my kids or my career without her. When you really really really need somebody to help you, call her.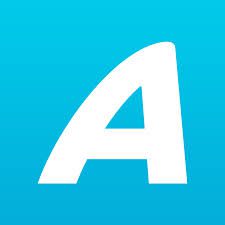 an effective and compassionate divorce/child custody lawyer
When I was in a very difficult time of my life, Laura helped me wonderfully. I am grateful to Laura for what she has done for me and my child. I think that Laura's experience, wise advice, and compassion would help her clients to get through the difficult time with the best possible. I strongly recommend Laura as a divorce and child custody lawyer.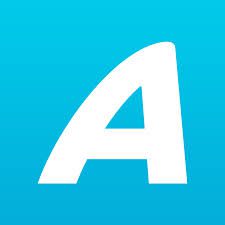 Excellent Family Attorney
Laura has been my family attorney for over a decade and has always had the best interest of my son in all of her work and actions on my behalf. She has been very supportive and I would highly recommend her services.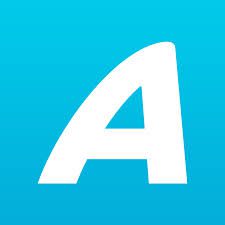 Life's Complicated
Life is very complicated and divorce was not on my radar. I never thought I would have to face that situation, but unfortunately I did. I consulted with Laura 10 years prior to actually having to retain her services for my divorce. At that initial meeting 10 years prior, she not only gave me great legal advice, she helped me think through the high emotional cost of dissolving a marriage and a family. She was able to balance my situation with thoughtful compassion while maintaining integrity and validity about my case without pushing to file just for monetary gain for her firm – that was truly appreciated. Throughout the many different phases of my case, she remained fair, just, and steadfast; and truly listened to my requests and concerns. I had a very complicated case and it took a lot of time to sort it all through; but I felt confident in her billing; as well as the team she leads. I feel I absolutely chose the right person and professional firm to handle this very sensitive matter for me. Laura, you are an amazing mind and I thank you for being part of my life during all of that.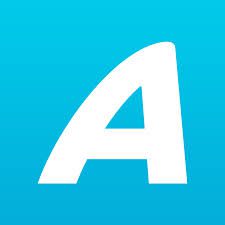 Hard time made a little easier
Without a doubt Laura Shapiro worked to get me a fair settlement. When I got the petition for divorce in the mail after 35 years of marriage I was in the worst place I have ever been. Ms. Shapiro was recommended to me by several people and I am so glad I retained her services she is extremely knowledgeable and was on top of the process the entire time. Laura made a difficult time a little easier and I trust her completely. Her entire staff treated me like a person instead of a client which means allot when your hurting and lost.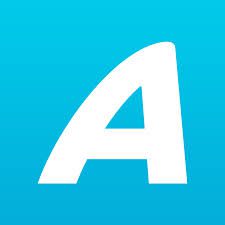 simply the best
I was not only impressed by her knowledge but her compassion through such a difficult time. She knew what I wanted and helped me get there, sometimes with a gentle push when I needed it.

Laura and team were fabulous attorneys! They guided me through my divorce – a very difficult time in my life – and helped get me started on my new life. It's been six years since then but I really look back at all their hard work and I can see how it got everything going in the right direction for me. Divorce is never an easy process, even when it's ultimately a good thing – and I'm really grateful for everything they did for me.

Very knowledgeable, understanding, and efficient! I have used Shapiro Family Law on two occasions now – a divorce and then a custody battle. In both cases, everyone I dealt with was extremely professional, knew their stuff, and worked with nothing but compassion through an extremely rough time. I could email or call them at any time and get immediate responses to my questions or concerns, the billing was always fair and honest, and the time billed was always at the lowest reasonable rate. I felt through the entire process fully supported, defended, and understood. The Shapiro team negotiated strongly for me, gave great advice all the way through, and had a very strong and professional presence during the court hearings.

As a father going through a divorce and a custody battle, I felt the odds were very much unfairly stacked against me. Having the Shapiro team on my side evened the odds out and allowed me to win back my family.

I can't thank them all enough for bringing hope and stability back to my life and my children's.

My divorce was a difficult one that required a lot of patience and endurance. Laura Shapiro and her staff were excellent and showed a lot of mental stamina. It was the most difficult time in my life and Laura and her staff showed me so much compassion.

Laura represented me in a very difficult divorce about 8 years ago. She was very knowledgeable, thorough and responsive. I would highly recommend her and the rest of her team.

Laura and her team of professionals helped navigate through the nuances and frustrations that divorce inevitably brings. Laura definitely knows her stuff and was able to represent me and get the best possible outcome.
Laura has over 30 years of experience practicing Family Law. She is knowledgeable and compassionate, has superior trial and mediation skills, and will work tirelessly for her clients.

Everyone was kind, courteous and helpful. The legal staff was extremely professional, responsive, understanding and available throughout the process. So glad I was represented by Shapiro Family Law, recommend them highly.

Laura Shapiro was fantastic! The whole firm helped me in any way possible including years after my case. Thank you for all your help!

Laura was very thoughtful and listened to my issue. I would recommend her to others.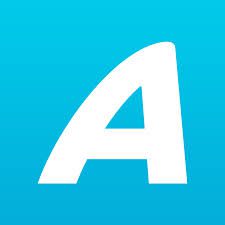 Best in the Business
Laura and her team get you exactly what you need. Family law and custody issues are complicated and very difficult to understand. She sat down with me and showed me the statutes right out of the book on Colorado law, and told me step by step what I needed in order to win. She represented me against two different lawers on the other side and there was a clear and cut difference on professionalism, preparedness and overall knowledge of the law. If you are a father in Colorado looking for help with fighting for your children, heed this message, you search ends with Laura Shapiro.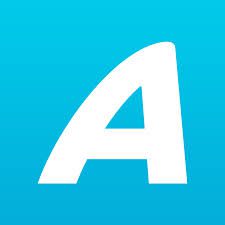 Incredible experience
Laura and her entire team were incredible! Responsive, patient and knowledgeable every step of the way. I had a very complicated divorce that involved domestic violence issues and charges. She took the time to help me understand my options, and prepared me for a very difficult journey. Her concern for my family and my safety was so greatly appreciated as I was not ready for what was ahead. She was fearless and always made sure I understood every response, filing and document. My case was finally resolved and thanks to Laura's guidance I have the ability to see a brighter future. I HIGHLY recommend Laura and her entire team.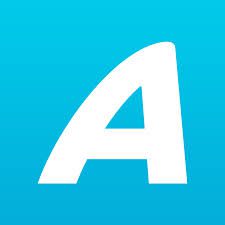 Legal Strategy Beats Legal Dramatics Again
I'm a previous positive reviewer, but another post-decree situation came up which illustrates the difference between the Shapiro Law Firm and the others. My ex-wife's new "big law firm" attorney burst on the scene by surprise, attempting to take high ground by serving me a very questionable contempt citation alleging that I culpably refused payment for my son's dental bills and harassed my ex-wife. Laura Shapiro needed about 45 minutes with me to get the background, review the documents and distill a strategy which was firmly grounded in case law and her experience. Laura helped me clear up the payment issue in just a few days. Opposing council persisted months longer, anyway–calling up the collective effort of two other big firm attorneys, threatening unnecessary hearings, future motions on child support, and sending my ex-wife's legal bills soaring into five figures. Opposing council ultimately withdrew the contempt complaint, but next requested a Court order that I pay my ex-wife's now immense legal bill. Ms. Shapiro and associate Mr. Zarnowski responded as required, keeping to the proven strategy and legal precedents. The Court denied opposing council's fee request—leaving opposing council entirely emptyhanded of any victory on her demands and complaints. Opposing council resigned less than 24 hours later. What opposing council ACTUALLY accomplished could have been easily achieved with a cordial $100 call to Ms. Shapiro at the beginning! Ms. Shapiro's and her team's fees were considerably less than half of what opposing council charged my ex because Laura and her staff didn't waste a penny on addressing irrelevant drama.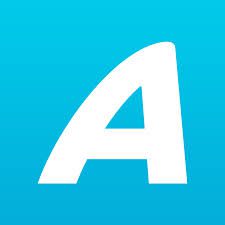 An apex family law attorney
I have secured Laura's services twice for custodial issues framed by very difficult and accusatory circumstances which were harmful to my child. Needless to say, when the well-being of your child is on the line, you seek out the best counsel possible regardless of the personal sacrifice required. In the latter case, the circumstances also involved an unethical and financially-driven opposing counsel. I feel I received the best possible representation from Laura in both cases. Her level of experience is obvious, and her ethics and professionalism are unimpeachable. Her knowledge of both family law and potential courses of legal action and their possible outcomes is incredibly broad. She will not humor hysterics or tangentials or conjecture (which is a very good thing, despite the emotional drain a client encounters during proceedings like this). Rather she will tenaciously concentrate on discovery, facts, and possible legal avenues in an attempt to secure the best outcome for her client. In addition, her supporting paralegal staff is excellent, being both friendly and professional. Because of Laura's representation, I have maintained full custody and decision making for my daughter despite loathsome and disgusting accusations and behaviors leveled by her mother. Had this not happened, my daughter would be far worse off for it, and I owe Laura a debt of gratitude for her services. I can't imagine receiving better or more professional representation in my cases. I highly recommend Laura when you need the very best family law representation and are willing to make the personal sacrifice to get it.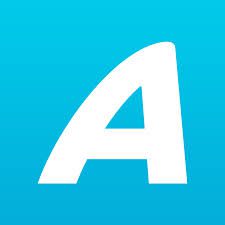 Exceptional performance
In 1998 I was referred to Laura when Social Services placed my son with me under a voluntary agreement with his mother. Her firm handled emergency travel orders to leave the state and country and followed through with establishing permanent parental responsibility and sole decision making rights. In 2012 Social Services placed a friends daughter with my wife and I and the court then awarded "temporary custody" to us closing the D&N action. When one of her parents filed to have her returned to their care Laura and her team aggressively handled the case that became very complicated do to the questionable final orders issued by the family court. Although her fees are high, her results have been commensurate with them.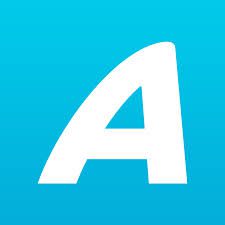 Oustdanding Lawyer! She is the best!
I chose Laura as my attorney for my divorce case. Without her I would have been lost. She was outstanding and easy to work with and always kept me informed on all issues. Everyone at her firm was excellent, I couldn't have asked for a better group of people to represent me. I was very happy with the outcome of my case, we settled without having to go to court. I highly recommend Laura as she is fantastic!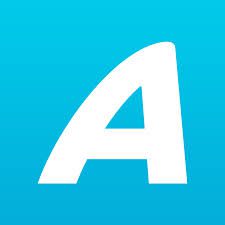 Laura Delivers
I can't thank Laura and her team enough for their work on my case. I had a particulary rough divorce; her friendly, congenial, direct style made her a pleasure to work with during a personally tough time. Her experience and wisdom helped navigate through two custody evaluations and trial. Laura and team were always available, and they worked hard toward success – I'm very happy with the outcome after an uphill battle. I highly recommend Laura!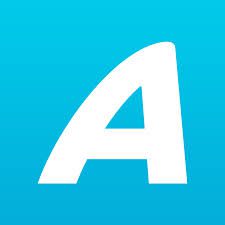 Laura Shapiro Highly Recommended for Men and Fathers.
Laura Shapiro and her staff arrived just in time in my complicated and difficult parental responsibilities, custody and divorce case. I found her to be an ethical, skilled, creative, and transparent attorney to work with. Her support staff shares her passion for justice. She listened to my concerns and was able to relate the fine points of the law to my case. Placing the case in her hands reduced my stress to a bare minimum. Laura helped me to select credible experts for the case while her staff kept aware of deadlines so the case moved forward smoothly. As the trial date neared, Laura and her staff sought a constructive and fair settlement using a variety of creative solutions in the best interests of my son and me. They explained in detail how these terms could be beneficial to everyone. When an obstinate opposing counsel refused to negotiate a settlement in good faith and stonewalled her, Laura was very confident and at ease in going forward with litigating the case. Her trial management and advocacy skills were flawless. She kept the judge's attention focused on the key issues pertaining to my son's welfare and the realities of my parenting skills despite opposing counsel's attempt to create sideshows and insinuations. In the end, we received a ruling from the judge that was far beyond my expectations and gave me a tremendous sense of relief. Her overall case management efficiency helped keep my fees lower than that of my ex-wife's attorney. I highly recommend Laura to anyone with a family law matter, but I recommend her with greatest enthusiasm to men and fathers who are seeking settlement of complex divorce and custody cases.