Most kids who experience the separation and divorce of their parents may struggle in the immediate aftermath, but the impact of divorce on children is generally modest unless there is a high level of parental conflict.
According to one respected medical journal, many children adapt to their parent's divorce within two years of the separation and no longer display symptoms after this time period.
This also aligns with the time it takes most parents to get back on their feet and establish a workable co-parenting relationship with their former spouse, including polite, effective communication.
Of course, some kids do not bounce back as fast or as fully, but there may be steps you can take to help give your child the best chance at adapting quickly.
If your child continues to struggle or experiences significant problems, your pediatrician may be able to recommend a therapist or other options.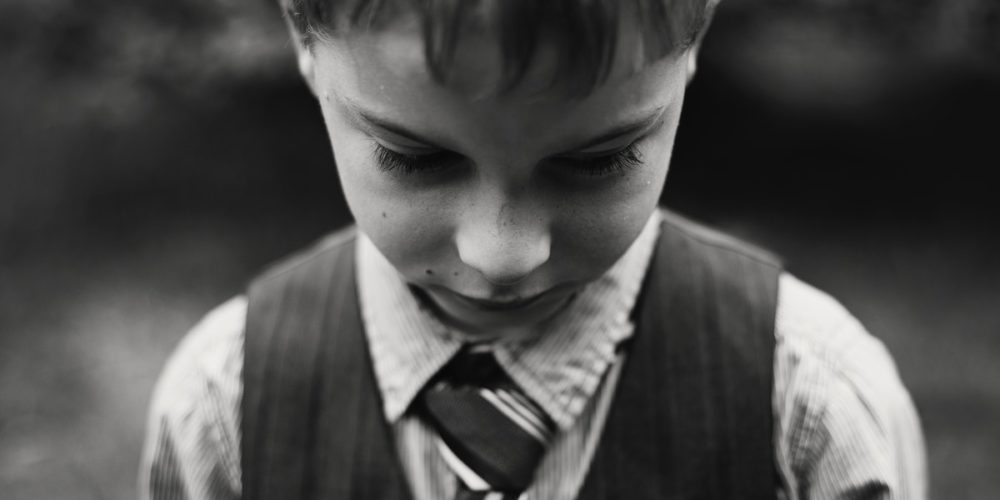 Research Shows Parental Conflict Is Harmful to Children
When children see, hear, or otherwise know their parents do not get along, it is harmful. This includes parental conflict that occurs before the separation, during the divorce, and after the divorce is final.
It is not unusual for children to exhibit physical, behavioral, and emotional symptoms of this stress.
Experts say that children's symptoms of this emotional stress can vary widely by age and developmental level. For example, young children may regress, acting like babies instead of preschoolers.
Children in elementary school may develop anxiety or depression, be more demanding, and not listen as well. Older children and teens could be irritable, noncompliant, and their grades could drop.
It is important to address these changes with your child but remember that it is likely only temporary.
Focus on ensuring your child has a positive relationship with both parents and that the two of you reduce conflict as much as possible for your child's sake.
Parents Must Reduce Their Conflict for the Health of Their Child
Children have needs that must be met beyond food, clothing, and shelter. To ensure your divorce does not leave your children with any long-term effects, it is imperative that you reassure them:
They are not responsible for the divorce, parenting plan, or any other change caused by your separation
They are deeply loved and cared about by both parents
Their needs will be met at both homes, by both parents
Researchers advise that divorcing parents fight the negative feelings they developed about their former spouse for the sake of their children.
While you do not have to be friends, it is important to have a cooperative and collaborative co-parenting relationship if at all possible.
This is often described as "business-like," with communication and transactions being somewhat formal and polite.
Some experts also recommend taking steps to avoid ever becoming adversarial in the first place.
If you and your former spouse can reach an out-of-court agreement about shared parenting, custody, property division, and more, it may help lay the groundwork for stronger co-parenting and a better outcome for your children.
Building a Team of Experts to Help Before, During, and After Divorce
Having the right team in place before, during, and after your divorce can help to alleviate the stress on your children and limit the impact the separation and divorce have on them.
As an added bonus, it may help you reduce your own stress and develop a better co-parenting relationship with your former spouse. This includes:
Your Child's Pediatrician: Your child's doctor can participate in assessing your child's behaviors, helping you understand why they are acting the way they are, and teaching you how to support them during this time.
Mental Health Professionals: Marriage counseling may end before the separation and divorce, but continuing to see a therapist or other professional could play an important role in developing your co-parent relationship. This is true whether you see a therapist on your own or with your former spouse. In some cases, such as displaying signs of depression or anxiety, your child may also benefit from counseling. 
Co-Parenting Classes: There are classes that can assist in developing better less hostile communication patterns.
Co-Parenting Experts: There are many resources available for parents hoping to limit the effect their divorce has on their children. This includes books, seminars, and other tools from organizations such as Co-Parenting International.
Your Legal Team: Your legal team may be able to help you avoid an extremely adversarial divorce by taking steps to avoid going to trial. There are alternatives to the adversarial legal system, including reaching an agreement through mediation.
Shapiro Family Law Can Help You Through This Tough Time
At Shapiro Family Law, we understand the potential for impact of divorce on children. We provide not only legal support but compassionate understanding to you and your children.
You can expect our team to offer individual attention, compassionate counsel, and vigorous advocacy. If you want to discuss alternatives to taking your case to trial
— or if you need a litigation-ready attorney because court is unavoidable —
in Denver or elsewhere in Colorado, our team is here for you. Call (303) 695-0200 now to get started.