Throughout the divorce, the emphasis was always on what is best for your child and how to maintain a safe foundation as the world turned inside out.
After a divorce, the family relationship becomes an evolution, shifting and adapting as you learn new roles and communication techniques with your ex-partner, now co-parent.
It's a challenge that's different with each personality and parenting arrangement, but for the most part, you and your child are a separate entity than when your child is with your former partner.
You have your system, he/she has theirs. They overlap in a Venn diagram where a few events bring everyone into the same place.
Like the parent-teacher conference.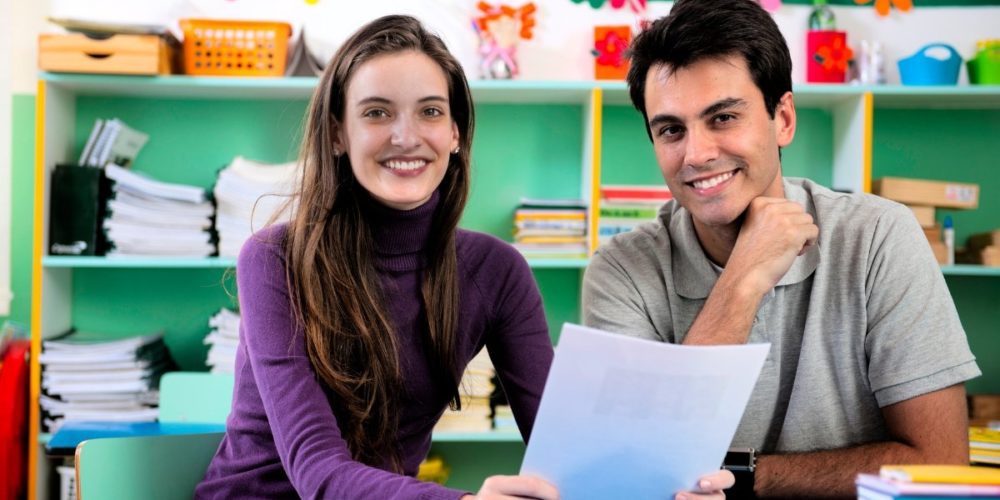 Co-parenting plans
Most families have their own system to address homework, studies, and extra-curricular activities between two households.
It's divided by topic or schedule, and there may be a few hand-offs along the way, but little face-to-face interaction between the ex-spouses.
Even in school, management apps, text messages, and systematic notes keep communication moving without putting you in the same room.
Events about your child, though, bring you into the same space, and there are different techniques for managing the occasion.
Parent-teacher conference plans
Parents should always attend their kids' conferences. The question is if you should go together or schedule a separate appointment for each parent.
As long as you can keep it civil, it's best to go together.
This way, you and your co-parent will hear the same feedback in the same context while you make a symbolic statement that you're working in together for what's best for your child, not yourself.
This will be noticed by your child at home and by the teacher.
While in the conference, be honest and open about your parental arrangement. A teacher has many students and needs to hear specifics if there are special accommodations or warning signs to look out for.
Make sure the school knows that, although both of you are working together for the day, you parent separately, and you'll both need to be notified if something comes up.
The parent-teacher conference is for your child. If a new significant other is in the picture at home, limit conferences to the parents unless it's a very established relationship.
Separate appointments are an option if you and your spouse are unable to be productive together, but many schools have limited time and prefer not to use this method.
In response to the conference
A meeting that discusses your child's two different household arrangements will inevitably have some differences of opinion. Keep in mind that the conference is for your child.
Save discussion of parenting plans with your ex until after the meeting instead of feeling a need to discuss or debate details during the meeting.
You're no longer bound by marriage, but you are still connected to your ex through your child. There are times when you'll have to be in the same room, making decisions for your child's future along the way.
Attending parent-teacher conferences as functioning co-parents is a stepping-stone toward a new routine. Routines create stability, which is essential in keeping your children and yourself grounded through the adjustment.