Colorado is an "equitable division" state. Some states follow community property laws instead. In Colorado, there is no assumption that property is divided Equally.
Equitable distribution states do not assume all property obtained during the marriage is marital property. The result is that Colorado divides marital assets and debts in a way that is fair but not necessarily equal.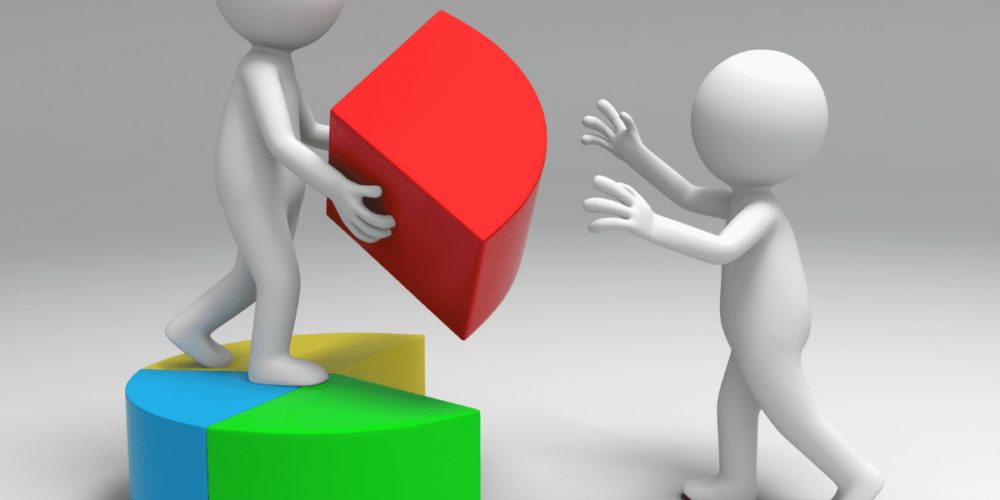 How Equitable Distribution Works
Equitable distribution in Colorado is outlined in Colorado Revised Statutes Sections 14-10-113: Disposition of (Marital) Property in Dissolution or Legal Separation.
This statute outlines the rules for determining the division of assets and debts.
Before you divide the property, you must determine its value. This may be by way of a formal appraisal, such as for the family home, or use of another agreed method of valuation.
The courts can only divide marital property once it is valued.
How Property Division Process Works in Colorado
Like other states, Colorado gives divorcing parties an opportunity to work out their own marriage dissolution agreement and determine what they believe to be a fair division of their assets and debts.
If you reach an agreement, this is the best route to ensure you each get what you want. Our legal team can help you with mediation or other out-of-court options for coming to an agreement if needed.
If this is not possible, then the court will step in and handle this process as one part of a divorce trial. During this process, the court will take several steps to assure equitable distribution of your assets and debts.
This includes:
Both parties will complete the discovery process to identify all separate and marital property, assets, and debts
Working with the court and experts as necessary, the parties will put a monetary value on all assets and debts
The court will determine how to define "equitable" in your case and distribute the assets according to this definition.
Determining an Equitable Division of Property
Determining how to fairly divide property, other assets, and debts is rarely easy or straightforward.
The court has to take many factors into consideration and weigh arguments from each side if one side is requesting a disproportionate share of the estate.
When it is a high asset divorce, or there are several complex assets such as stock options and retirement accounts, things get even more complicated.
Talk to Your Colorado Divorce Attorney About Your Property Division Concerns
If you have questions or concerns about your Denver divorce, or a complex property division anywhere in Colorado, Shapiro Family Law can help. Our team provides efficient, effective, capable counsel to every client.
We can help you understand how the court might divide your assets such as:
The family home
Vacation property
Timeshares
Businesses and business interests
Stock Options
Checking and debit accounts
Savings accounts
Investment accounts
Stocks and bonds
Mutual funds
Deferred compensation and stock options
401(k) accounts, pensions, and other retirement accounts
Collections of antiques, art, wine, or other valuables
Airline miles and credit card points
Boats, RVs, and other recreational vehicles
Household goods and furnishings
Other assets or debts, including any real property
We offer both compassionate counsel and vigorous advocacy, ensuring you get the individual attention necessary to help you understand the process while also fighting to get the fair share of the marital and separate property you deserve.
Call us today at 303-695-0200 to discuss your case with a member of our team.
We take on all types of complex divorces and family law cases, including high asset estates, complicated custody disputes, and more. Talk to someone from our office about how we can help you today.